Faith Lutheran Church
Faith Lutheran Church News
---
Worship & Education
Our Renovated Sanctuary
Worship Schedule
Blood pressure screening is held following the 10:15 service the first Sunday of the month.
Saturdays: 5:00PM
Sundays: 10:15AM
SUNDAY SCHOOL: 9:00 - 10:00
Elementary classes meet in the lower level conference room.
Intermediate group meets in the lower level conference room.
HS meets in the youth lounge.
Lounge class is held in the lounge.
Congregational Meeting and Potluck on January 24
Congregational Meeting and
Potluck on January 24
Mark your calendars for the Faith's Annual Congregational Meeting and Potluck on January 24 following the 10:15 service. The purpose of this meeting is twofold. First, each church committee will be providing an end of the year report highlighting the committee's activities and accomplishments. A financial report for 2015 will also be provided. Secondly, the meeting and potluck will provide an opportunity for our church community to socialize with each other and discuss important issues relevant to our community.
The meeting will be held in the lower level Fellowship Hall. Please bring a dish to pass for the potluck. George Pymer, our custodian, will have a cart in the area near the office if you wish for him to take your food on a cart down to the lower level when arriving for service.
We hope to see you at this important meeting highlighting Faith's accomplishments of the last year.
---
B.R.E.A.D - Building Responsibility Equality and Dignity
BREAD'S 2016 Officers
Co-President: Apostle La Fayette Scales, Rhema Christian Center
Co-President: Rev. Eric Moehring, Faith Lutheran
Vice President: Rev. Joel Miller, Columbus Mennonite
Treasurer: Noel Williams, First Unitarian Universalist
Recording Secretary: Ben Gibbons, St. Francis of Assisi Catholic
Corresponding Secretary: Rev. June Wilkins, Gethsemane Lutheran
Over 400 network members attended the BREAD Assembly on November 16th at Christ the King where we heard an update on the "Care, Not Crisis" campaign. The Assembly heard personal stories which highlighted the top problem areas raised in our Listening Process: 1) Crime 2) Jobs/Economic Opportunity 3) Education 4) Youth & Family. The Assembly voted to determine which area would be focused on in 2016. Jobs and Economic Opportunity received the highest votes.
Thanks to the following Faith members who attended this meeting: Rich Kuhn, Dorrie Mayer, Carol Barber, Alec McArthur, Jodie Martin Oiler, Jeff Cirelli, Herb Scholes, Leroy Pherigo, Angela Biller, Alice Appel and Pastor Eric.
For more information, please read the accomplishments of BREAD during 2015 in the article below.
[ Learn more ]
---
Souper Bowl Weekend - February 6/7, 2016
SOUPER BOWL SUNDAY
LET'S TRY TO RAISE $1000!
February 7, 2016
Make a difference for local families who face hunger daily. On the weekend of February 6-7, Faith Lutheran will be sending soup pots down the aisles of our church asking you to make a noisy donation (pennies, nickels, dimes, and quarters) and soft offering of paper money and checks. Why? To eradicate hunger in our community.
LSS works tirelessly through its food pantry to supply food to families locally.
Empty your pockets and open your hearts on Souper Bowl Sunday!!!
---
LENTEN WORSHIP OPPORTUNITIES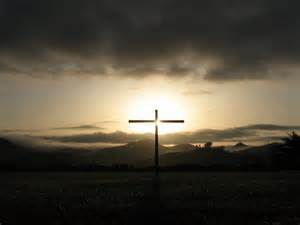 Join us for your journey in lent
Lent begins on Wednesday, February 10.
Ash Wednesday Worship Services will be held at 12:45 PM and 7:30 PM.
Midweek Lenten Worship: Wednesdays, 12:30 PM.
February 17, 24; March 1, 8, 15, 22
Holy Week
Palm sunday - worship at 10:15
Maundy Thursday - worship at 12:45 or 7:30
good friday - worship at 12:45 or 7:30
easter services - saturday at 5:00
sunday at 10:15
CHRIST IS RISEN! HE IS RISEN INDEED!
---
Lutheran Immigration and Refugee Service Letter
In light of the events that occurred in Paris last weekend, the Lutheran Immigration and Refugee Service has distributed a letter expressing their concern for the Syrian refugees and the state of terrorism in the Middle East.
Click on the link below for the letter.
http://my.lirs.org/site/MessageViewer?em_id=4603.0&dlv_id=7621
---
First English Meals
Faith Lutheran prepares and serves breakfast for people living in the central city on the fourth Sunday of each month at First English Church. Please contact Dave or Mary Garvin if you would like to help out.
Pictured below is Mary Garvin with other helpers at a First English block party.
---
Potlucks to End World Hunger
The first Lutheran Advocacy day was held in conjunction with Potlucks to End World Hunger, and it was a success!
The goal was to raise awareness about hunger within the Halls of the Ohio Statehouse.The day began grounded in prayer led by Bishop Suzanne Dillahunt during apress conference for media outlets that cover the Statehouse.
[ Learn more ]
---
Confronting Racism: A Holy Yearning Dear sisters and brothers in Christ,

Racism remains an enduring crisis in the United States. As Lutheran Christians, we must continue our involvement in and commitment to the important work of naming racism as a sin – a violation of God's intention for humanity.

Please join me for another live webcast on "Confronting Racism: A Holy Yearning" – Jan. 14 at 8 p.m. (CST). This conversation will focus on offering a variety of perspectives on the U.S. criminal justice system. As with the previous webcast, we will continue to ground the webcast by two commitments. One is this church's proclamation of Christ and the confidence that this good news brings to set us free from the captivity of racism. The second is this church's enduring commitment to address the complexity of racism and end discrimination.

Joining me once again for this conversation is host William B. Horne II, an ELCA member from Clearwater, Fla. Together we welcome:
Judge Yolanda Tanner

, an ELCA member and an associate judge for the Baltimore City Circuit Court.

Leonard Duncan

, an ELCA member who will share his experience of incarceration, poverty and homelessness. Duncan is a student at the Lutheran Theological Seminary at Philadelphia and an ELCA Fund for Leaders scholarship recipient.

Charlene Guiliani

, an ELCA member and former police sergeant. Guiliani is a student at Wartburg Theological Seminary, Dubuque, Iowa, and an ELCA Fund for Leaders scholarship recipient.

Through our church's social statements "The Church and Criminal Justice: Hearing the Cries" and "Freed in Christ: Race, Ethnicity, and Culture," the ELCA collectively has expressed its calling to confront racism and advocate for justice and fairness for all people. You can access these social statements here. In addition, I have made several public statements on behalf of the church on the subject. Those statements are available here.

You may read more about this webcast at www.ELCA.org/webcast, where a link to the live webcast will be provided. A live stream also will be available at www.Facebook.com/Lutherans. If you would like to submit a question to be considered during the live webcast, please send it to livinglutheran@elca.org and provide your name and your congregation's name, city and state.

Join me for this important conversation.

God's peace,



The Rev. Elizabeth A. Eaton
Presiding Bishop
Evangelical Lutheran Church in America

---
Betty Brewer's Angels
Hello everyone! Now that Thanksgiving Day if over, we have officially entered the holiday season!!!! But you knew that, right? Maybe you have a loved one residing in a long-term-care-facility and are agonizing trying to think what you can give them for the holidays. Last November I was honored to be part of the radio program "Journey Through Aging" where I give you some ideas on exactly how to give the best gift of all, the gift of you. Just click here http://journeythroughaging.org/wp-content/uploads/2014/12/JTA-12-13-seg-4.mp3 to listen. "Journey Through Aging" is a wonderful radio show in which the host, Joel Wrobbel covers a wide range of topics regarding aging. The show airs every Saturday morning at 8 a.m. on WRFD 880AM. I encourage you to go to their web site www.journeythroughaging.com to scroll through the list of topics they cover. All the shows are online so if you miss a show when it airs, it is easy to just click on the one that most interests you. You will be amazed at the variety of topics Joel covers. Last Saturday one of the topics Joel presented was "10 Signs of Caregiver Stress". I know many of you are caregivers so this might be helpful for you. And oh yes, Betty Brewer's Angels newest blog posting is ready for you to read by clicking here Betty Brewer's Angels


We have some exciting news on two new ways you can donate to Betty Brewer's Angels without opening your pocket books and a heartwarming story about how one of our volunteers changed the life of a resident she visits. Hope you enjoy! Peace, Cheryl
Cheryl L. Newman
President, Betty Brewer's Angels--
---