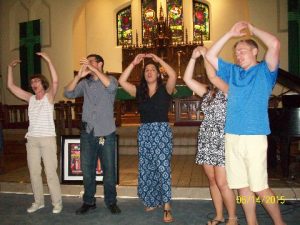 In 2006 a few members of Faith Lutheran joined First English, Bexley United Methodist, Old Trinity Lutheran, and Marion Franklin High School to create a Christmas pageant. During this process all of the participants became aware that Chris Sheets,  a First English member, was preparing and serving neighborhood breakfasts every Sunday morning. Most weeks she did this alone. Four of us joined her about once a month to assist her in this ministry.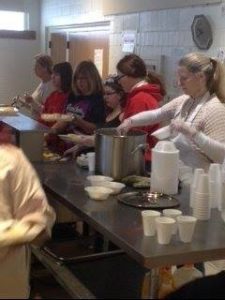 In early 2008 a partnership was formed with several congregations. Groups took turns providing, preparing and serving weekly Sunday breakfasts and weekly Thursday dinners.
Faith members also participated in First English youth events, including the annual Trick and Trunk, and the monthly summer block parties.
Faith now provides, and works with members, to prepare and serve the community breakfast the fourth Sunday of every month. More important than the food is the relationships that have been formed.