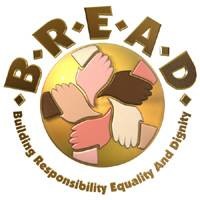 The bus to transport attendees to the Nehemiah Action will leave at 6:00 on May 7 from Faith Lutheran.  Please be there at 5:45 so we can leave promptly at 6:00.   We should arrive at the Celeste Center, The State Fairgrounds, by 6:30.  Please bring a friend to the Nehemiah Action as we support the BREAD initiatives on May 7.    We hope to meet our goal of 30 people attending the Nehemiah Action.
In addition, thanks respectively to Mary Martin Thomas and Jodi Martin Oiler for driving the bus and arranging for the bus rental.  This service makes such a difference for our members as parking and traffic is difficult at the Celeste Center.
The next BREAD event on June 25 is the annual Celebration, which is a great time to review our accomplishments and to recommit to the ongoing justice ministry that BREAD offers.
Please consider attending all of these BREAD events to support our Justice Ministry.