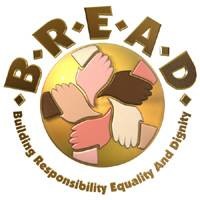 There are three important BREAD events in the next two months.  The first is our winter network meeting here at Faith, on Sunday February 4 from 11:30-1:00 PM.  At that meeting we will receive updates for the various issues BREAD is addressing, and we will spend time strategizing about the people we will invite and how we will do it.  It is probably true that if we want to increase our numbers, we will need to invite people who are not members of the congregation.
The other important dates to put on on our calendar are these: Monday, April 9 and Monday, June 25.  April 9 is the very important rally that helps us understand what will be presented at the Nehemiah Action (May 8) and it can give us extra incentive for our final invitations to the Action.  June 25 is the annual Celebration, which is a great time to review our accomplishments and to recommit to the ongoing justice ministry that BREAD offers.
Please consider attending all of these BREAD events to support our Justice Ministry.